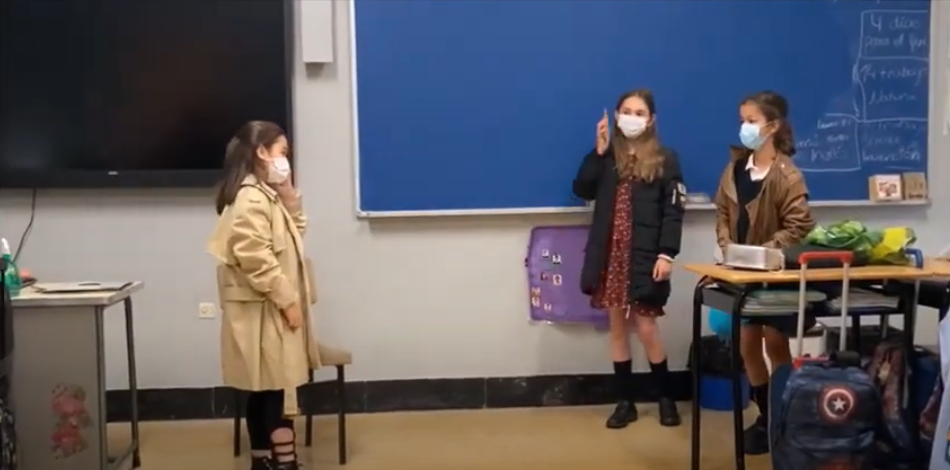 The 5th and 6th grade Primary students have represented various plays in recent days.
The 5th grade students have used the stories they worked on during the course to put them into practice.
The 6th grade students, however, have gone further.
They have created their own stories using the StoryJumper program and they have represented them using the resources and spaces that our school offers us, such as; Chroma.
Hope you like them. They have really enjoyed it.
THEY ARE TRUE ARTISTS!
Primary 5th – 1 ("Theseus and the minotaur")
Primary 5th – 2 ("From the classroom to the Olympics")
Primary 5th – 3 ("Super Mac and Agent 11")
Primary 5th – 4 ("Super Mac and Agent 11")
Primary 5th – 5 ("Theseus and the minotaur")
Primary 5th – 6 ("Super Mac and Agent 11")
Primary 5th – 7("From the classroom to the Olympics")
Primary 5th – 8 ("Super Mac and Agent 11")
Primary 5th – 9 ("Theseus and the minotaur")
Primary 6th – 1 (Asier, Adriana, Simon, Lander and Carla)
Primary 6th – 2 (Iker, Pablo, Gael, Sandra and Alaitz)
Primary 6th – 3 (Nadia, Olaia, Irene, Paula,Javier and Alejandro)
Primary 6th – 4 (Unai, Oier, Aitor, Ainhize and Maria)